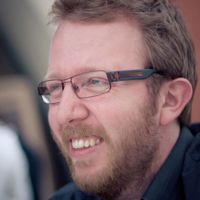 My name is Emil Johansen. Online I usually go by the nickname AngryAnt. While I am working for Unity Technologies until June 28th 2013, this site is my base of operations for all my related activities.
Here I primarily focus on game AI work – a subject I am very passionate about. I will, however, be sure to update my tips and tricks section with Unity, mono, game development and other relevant information when time permits.
On July 1st, I am very excited to start contracting again. I have therefore also set up a section of the website specifically for this – with further information and a dedicated contact form.
This is also the site where you will find information on two of my private projects.
Path
The Path project is a pathfinding system for use in the Unity game engine. The goal of this project is to make pathfinding cheap and easy to implement and use in any Unity project. Formerly on a free to use + show logo license, the Path source is now available on an MIT license.
Behave
The Behave project is a system for designing, integrating and running behaviour logic using behaviour trees. Complete with a visual drag-drop tree designer, compiler, quick runtime and great debugging tools, Behave gives you an edge both at initial design time, performance-wise and when investigating design issues.
The default Behave license is available for use in the Unity editor and for the Unity runtime. Alternative licensing and additional platforms are available.